Here is a partial list of organizations and private persons that have contributed to our efforts to stop human trafficking. Many others choose to remain anonymous.
| | |
| --- | --- |
| Tell us if you want your name added here or if you wish to remain anonymous. Thank You! | |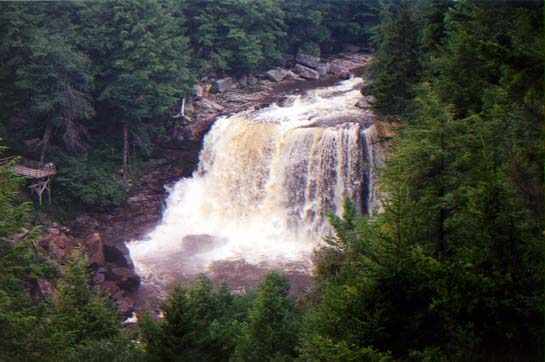 It is in giving that we receive.
REAL LIFE STORIES

Native American Women Are Being Sold into the Sex Trade on Ships Along Lake Superior Native women, children, and even babies are being trafficked in the sex trade on freighters crossing the Canada-US border on Lake Superior between Thunder Bay, Ontario, and Duluth, Minnesota.

Next month, Christine Stark—a student with the University of Minnesota-Duluth, who is completing her master's degree in social work—will complete an examination of the sex trade in Minnesota, in which she compiles anecdotal, firsthand accounts of Native women, particularly from northern reservations, being trafficked across state, provincial, and international lines to be forced into servitude in the sex industry on both sides of the border.

Stark's paper stems from a report she co-wrote, published by the Indian Women's Sexual Assault Coalition in Duluth in 2011, entitled, "The Garden of Truth: The Prostitution and Trafficking of Native Women in Minnesota." Through the process of researching and writing this report, Stark kept hearing stories of trafficking in the harbors and on the freighters of Duluth and Thunder Bay. The numerous stories and the gradual realization that this was an issue decades, perhaps centuries, in the making, compelled Stark to delve further into what exactly was taking place.

She decided to conduct an exploratory study, "simply because we have these stories circulating and we wanted to gather information and begin to understand what has happened and what currently is happening around the trafficking of Native American and First Nations women on the ships" said Stark, in an interview with the CBC Radio show Superior Morning. "Hearing from so many Native women over generations talking about the 'boat whores,' prostitution on the ships or the 'parties on the ships,' this is something that… was really entrenched in the Native community and we wanted to collect more specific information about it."

Through her independent research and work with the Indian Women's Sexual Assault Coalition, Stark interviewed hundreds of Native women who have been through the trauma of the Lake Superior sex trade. The stories she's compiled are evidence of an underground industry that's thriving on the suffering of First Nations women, which is seemingly going unchecked and underreported.

In an article written for the Minneapolis Star Tribune, Stark describes one disturbing anecdote of an Anishinaabe woman who had just left a shelter after being beaten by her pimp—who was a wealthy, white family man. He paid her bills, rent, and the essentials for her children, but on weekends, "brought up other white men from the cities for prostitution with Native women… he had her role play the racist 'Indian maiden and European colonizer' myth with him during sex."

"The Duluth harbor is notorious among Native people as a site for the trafficking of Native women from northern reservations." She continues, "in an ongoing project focused on the trafficking of Native women on ships in Duluth, it was found that the activity includes international transport of Native women and teens, including First Nations women and girls brought down from Thunder Bay, Ontario, to be sold on the ships… Native women, teen girls and boys, and even babies have been sold for sex on the ships." Christine Stark's complete research paper will be published in September.

The fact that these horrendous crimes are taking place right under the noses of North American authorities is obviously disturbing and somewhat surprising, considering we have a Conservative government that is oh-so-tough on the commercialization of human beings. However, the word trafficking can often be a blurry one.

I spoke with Kazia Pickard, the Director of Policy and Research with the Ontario Native Women's Association based in Thunder Bay. Their organization has also been researching this issue. Kazia told me over email: "People assume that trafficking always takes place across international borders, however, the vast majority of people who are trafficked in Canada are indigenous women and girls from inside Canada and sometimes, as we're now starting to understand, across the US border."

In an earlier interview with the CBC, she also alluded to the possibility that there was trafficking taking place across borders in Southern Ontario as well. She made it clear to me that the image most people imagine when they think about "human trafficking" often isn't accurate: "The majority of women who are trafficked in Canada are indigenous women and girls. So it's not that you have people being trafficked across international borders in shipping containers or something like that."

In most cases it's a lot more subtle. "Women may say they [have been pulled into it by] a boyfriend, there have been some reports of family members recruiting women into the sex trade… so it doesn't appear in this sensationalized way that we may [think it is]."

All that said, there are nearly 600 aboriginal women who are currently missing or believed to have been murdered in Canada, a number the RCMP—who are being accused of human rights abuses against aboriginal women on a monthly basis—have publicly questioned.

And while it's refreshing to hear Canadian Parliament members (particularly Conservative ones) such as Manitoba's Joy Smith show some honest compassion, on the whole, the government's attitude and response to protecting vulnerable Native women has been one of indifference. In July, the federal government dismissed calls made for an inquiry into missing or murdered Indian women by the provinces and territories' premiers.

____________________________________________________________________________________________________________

Sex Trafficking Rampant in Indian Country; Pimps on Prowl for Native Girls

Is sexual trafficking happening in your city? What about on your remote reservation? The short answer is, "Yes, right under your nose."

Klamath tribal member and Portland, Oregon resident Jeri Sundvall-Williams's horrific sexual slavery ended 22 years ago, and it took an attack from a male customer, who stabbed her multiple times, to give her the courage to break free. "The light went on that I didn't want to die," Sundvall-Williams says. "Prostituted women have low self-esteem. They don't feel their worth. My worth was in my two children. I couldn't leave them without a mother."

Prostitution becomes a trafficking crime when the victim is a minor, or at any age if controlled by force, fraud or coercion. Sundvall-Williams says she had to walk up and down Portland's 82nd Avenue, a thoroughfare running through several residential neighborhoods, each night to bring home $300 or face a beating by her pimp.

The life of a trafficking victim typically involves starvation, confinement, beatings, gang rape and forced drug use. They must also contend with addiction, broken bones, concussions, burns, vaginal and anal tears, sexually transmitted diseases (STDs), sterility, miscarriages, forced abortions and even contagious diseases like tuberculosis, hepatitis, malaria and pneumonia. Psychological damage includes mind-body separation, disassociated ego states, shame, grief, fear, distrust, hatred of men, self-hatred, suicide and suicidal thoughts, post-traumatic stress disorder, acute anxiety, depression, insomnia, physical hyperalertness and self-loathing. Some victims suffer from traumatic bonding, a form of coercive control in which the perpetrator instills fear as well as gratitude for being allowed to live.

Intertwined with sexual trafficking are sexual abuse, drug and alcohol abuse and poverty. In a law review, Sarah Deer, a Muscogee (Creek) Nation citizen and professor at the William Mitchell School of Law in St. Paul, Minnesota wrote that many women and girls are coerced into sex work—on and off reservations—by drug dealers to pay for their drugs.

This type of sexual violence targets Native women and girls due to the culture of silence in every community, the widespread poverty, and the legacy of appalling sexual violence committed by white men against Native women, says Deer. The U.S. government acknowledges that the rates of sexual abuse and rape committed against Native women and girls are higher than those for the general population.

One of the few opportunities a trafficked woman has for escape is when her pimp allows her to enter a medical facility for treatment of injuries, pregnancy or STDs. Hospitals and clinics can intervene—as they do for victims of domestic violence—though many lack the proper training to do so.

At the "Native Women: Protecting, Shielding, and Safeguarding Our Sisters, Mothers and Daughters" Senate Committee on Indian Affairs oversight hearing this past July, Senator Daniel Akaka (D-Hawaii) declared that women are finally starting to talk about the traffickers who prey on them in urban and reservation communities. Deer testified that the Tribal Law and Order Act of 2010 authored by then–U.S. Senator Bryan Dorgan, "failed to specifically address prostitution or sex trafficking as forms of violence against women." Dorgan, who chaired the Senate Committee on Indian Affairs, stated the bill was a response to the "crisis" in law enforcement on many Indian reservations, where the rates for most violent crimes far exceed the national average.

Portland—which has the ninth-largest Native American population in the country and is close to numerous reservations—has been repeatedly called one of the country's most livable cities. But that city's prestige took a hit when journalist Dan Rather renamed it "Pornland" in a report last year on his HDNet news program Dan Rather Reports. "Eighty-year-old men paying a premium to violate teenage girls, sometimes supplied by former drug gangs now into child sex trafficking big time? You've got to be kidding. Nope," Rather said. "That's happening and a lot more along the same lines."

The long stretch of Interstate-5 that runs from below Los Angeles and up to British Columbia is a hotbed of sexual trafficking, especially during big events, such as the 2010 Winter Olympics in Vancouver. Pimps also send prostituted girls and women to the truck stops that dot the freeways, where the girls are known as "lot lizards." They also work the comfort rest stations along I-5 during the early-morning hours, when pimps and johns know the state police are less likely to be on patrol.

Portland is fertile ground for pilot projects that help law enforcement break free of a pattern of arresting underage prostituted women and prosecuting them as criminals in order to go after the pimp. Much of the impetus for that change came from the Oregon Human Trafficking Task Force (OHTTF) established in 2005 with funding from the U.S. Department of Health and Human Services. Portland is finally starting to treat victims like victims instead of the bad guys, but the system has to evolve further and faster to catch up to these kids, says Keith Bickford, OHTTF director and Multnomah County deputy sheriff. "The juvenile system was so far behind. Portland needed a lot of help, but it isn't the only city to need that. The police still need arrest powers to get some of these girls and boys off the streets," Bickford says. "If all the signs lead to sexual trafficking, [those arrested] go directly into dependency and are given help."

A huge problem in Portland, and nationally, says Bickford, has been a lack of safe housing to shelter victims from their pimp while they

went through the legal and personal-recovery process. "When I took over the director's position in 2007, we didn't have any beds," he says. According to the Oregonians Against Trafficking Humans website "realistically, however, only 30 adequately equipped beds exist in the entire nation to meet the rehabilitation needs of children who've been caught in the web of sex trafficking." Until November 2011, not one of those beds was in Oregon. Bickford says Janus Youth Programs, a Portland youth homeless program, set up seven beds to rescue trafficked minors in November.

The National Runaway Switchboard (NRS) claims that one out of every three teens who are either kicked out of their homes or run away are lured into prostitution within 48 hours of being on the street. NRS says pimps prowl the streets looking for kids lugging an extra-heavy backpack, and recruit children as young as 11 or 12 into prostitution. "Survival sex" is traded for a place to stay. Most prostitutes begin before they're 18, and Bickford notes that coming of legal age, "doesn't mean you suddenly have good reasoning skills."

Pimps sometimes seek out American Indians because they can masquerade them as an exotic ethnicity—such as Polynesian, Asian or Native. A pimp will train his victims to tell people he's her boyfriend. "You have to understand—especially with how young the girls are—that this is the first love of their life," Sundvall-Williams explains. "He tells them they are beautiful. He tells them he loves them. She thinks, Oh I love him, I can't turn him in." A convicted pimp told The New York Times in 2009, "With the young girls, you promise them heaven, they'll follow you to hell."

Portland Mayor Sam Adams says his city is getting better at exposing and fighting sexual trafficking, but he reports that it's a hard battle to quantify. When he'd go biking down 82nd Avenue, Adams once saw a thriving sex trade, with girls walking the city streets and escort businesses marketing them. A blitz of the area by police pushed much of that activity underground and online. Willamette University College of Law's 2010 reports Modern Slavery in Our Midst: A Human Rights Report on Ending Human Trafficking in Oregon, states that Oregon's lax trafficking laws, permissive state constitution's free-speech protections for commercial sex enterprises, high percentages of youth in foster care and homeless and runaway kids, migrant workers, and hard-to-monitor rural farming and forestry operations makes it a magnet for human trafficking. In some ways, it is the invisible crime.

The invisibility of victims is another problem, says Tawna Sanchez, family services director at Portland's Native American Youth and Family Center. "Native American families don't like to admit their daughter is in the sex trade, and there are so many reasons girls and women don't come forward." When Sundvall-Williams gives public talks, she says that Native women "thank me for being brave enough to talk about it because most women suffer in silence due to their fear of judgment from others. It's a really big problem in the community."

______________________________________________________________________________________________________________________

"The Devastating Impact of Human Trafficking of Native Women on Indian Reservations"
Testimony of Lisa Brunner, Program Specialist, National Indigenous Women's Resource Center
Hearing on "Combating Human Trafficking: Federal, State, and Local Perspectives" before the Committee on Homeland Security and Governmental Affairs
Monday, September 23, 2013
Human Trafficking of Native women in the United States is not a new era of violence against Native women but rather the continuation of a lengthy historical one with the colonization of America through wars, forced removal from their homelands to reservations, boarding schools and forced urban relocation. Domestic human trafficking in the United States has a longstanding history.
Native women experience violent victimization at a higher rate than any other U.S. population. Congressional findings are that Native American and Alaska Native women are raped 34.1%, more than 1 in 3, will be raped in their lifetime, 64%, more than 6 in 10, will be physically assaulted. Native women are stalked more than twice the rate of other women. Native women are murdered at more than ten times the national average. Non-Indians commit 88% of violent crimes against Native women.
Given the above statistical data and the historical roots of violence against Native women, the level of human trafficking given the sparse data collected can only equate to the current epidemic levels we face within our tribal communities and Nations.
As an enrolled member of the White Earth Ojibwe Nation in Minnesota, I live, work and raise my children on my reservation. I have worked for over 15 years addressing domestic violence and sexual assault of Native women and have witnessed and heard countless stories of human trafficking occurring to the point that we have girls as young as 12 years olds who are victims. With the introduction of heroin, we now have an epidemic of the same age group and up of girls and women who are trafficked now have heroin needles in their arms. Native women and girls are sold for $20 worth of heroin.
We have mother's call local county sheriffs departments reporting their daughters missing only to be told, "We have better things to do with our time or why don't you be a mother and know where the hell your daughter is". It is difficult given the jurisdictional complexity of the 566 federally recognized tribes in the country with non-Public Law 280, Public Law 280, 638 Contract, Land Claim Settlement States, Oklahoma's checkerboard and Alaska Native villages. To add to the complexity, if
the perpetrator is non-Native, then the Tribes and Alaska Villages do not have criminal jurisdiction
With the recent wide-range impact of extractive industries such as oil fracking and pipelines is predatory economics at its worse for the Fort Berthold Nation in North Dakota and Fort Peck Reservation in Montana. With the fracking of the Bauken formation, comes "man camps'. The victim advocates responding to calls for service on Forth Berthold said there has been a doubling and tripling of numbers of sexual assaults, domestic violence and human trafficking incidents since 2008.
The multiple layers of issues that have come to the forefront are the lack of documentation of these man camps. Emergency services often can't find their locations and since they are located in isolated and desolate areas, there often are no cell phone services available. There are two types of man camps: documented and undocumented. Undocumented camps are often 50-100 trailers that a rancher or farmer has set up on his land to rent out and make money. These undocumented camps present a special problem for emergency services and organizations since they don't exist on a map or have addresses.
The other issue involved with the man camps in Forth Berthold is lack of monitoring and registration of sex offenders whether they are in the documented or undocumented man camps that pose a serious threat to the safety of women and children in the area.
In Montana, the Bauken Oil Boom has impacted the largest reservation, Fort Peck, and residing counties have experienced both a population and crime explosion.
The majority of employees from the oilrigs are not from Fort Peck Tribes or Roosevelt County or even from Montana. There have been documented increases in drug use and human trafficking, theft, alcohol related incidents and assaults within the last year. Law enforcement response, tribal DV/SA services, and medical response to these crimes have tripled in the last year.
Within Northeastern Montana there are currently three man camps with several more only seventy miles away in the neighboring state of North Dakota. Many
Tribal advocates have responded to victims that have been trafficked at the man camps often preying on young native women. Groups of men from the man camps use free access to drugs and alcohol as a method of coercion for young native women to "get in the car" and go party. This has resulted in 11 young native women ranging from the ages of 16-21 years of age reporting rape, gang rape and other sex acts; the majority of these victims are afraid to report due to fear and shame.
The Fort Peck Tribes SORNA program reports that one year ago there were forty-eight registered sex offenders and now there are over six hundred registered sex offenders. The struggle has been that non-native sex offenders to do not recognize the tribal jurisdiction and feel they "do not" have to report to the tribal SORNA
program. However, the U.S. Marshals and other law enforcement agencies have assisted in gaining registration of known sex offenders on the tribal registry.
Another aspect of to the domestic human trafficking issues in the U.S. and Tribal Nations is the U.S. Adoption Industry. In an article in Indian Country Today titled: Trafficking of Native Children: The Seamy Underbelly of U.S. Adoption Industry brings to light the practice of selling Indian infants and children to the highest bidder which brings in revenue for lawyers from $25,000-$100,000 per child. In this article, it is stated that in 2012, 50 Native children were adopted out from North Dakota to South Carolina. These adoptions are done without the Tribes knowledge or consent or that of the biological fathers.
To really gain insight to domestic human trafficking in the U.S., one must take examine the many sectors in which this is facilitated, whether it be extractive industries, pimps, gangs, cartels, family members or lawyers working in an adoption industry. Many different avenues must be examined and taken into account to fully understand what leads to this epidemic of human trafficking that not only impacts Tribal Nations and Alaska Villages but all citizens of this country.